Stephen Strickland Showers Memorial Scholarship
The scholarship is named to honor Stephen Strickland Showers, Associate Vice President for Facilities Management, Towson University, Maryland; a graduate of Penn State University and Colorado State University; and a longstanding member of the International Facility Management Association (IFMA). Steve was a founding member of the Academic Facilities Council (AFC), and passed away on February 21, 2010. He was an avid golfer and enjoyed history and trains. Steve dedicated his career to university administration and was very committed to the AFC. He was the AFC President in 2008-09 and remained active as a Past President. Due to his many contributions to the AFC, the Council has honored Steve by naming their IFMA Foundation Scholarship as the Stephen Strickland Showers Memorial Scholarship. The scholarship is designed to assist with the educational pursuits of promising students on their way to becoming Facility Management Professionals.
2016 Scholarship Recipient
The 2016 recipient was Amy Cho of South Seattle College. In addition to being a new mom to her son (born this year), Amy is working toward her degree in Sustainable Building Science Technology while working full time as an analyst Energy Manager at Honeywell. Already a Certified Energy Manager and LEED Green Associate, she will graduate in June of 2017 and hopes to continue to apply new technologies to bring about constant improvement to the field of facility management.
2015 Scholarship Recipient
The 2015 recipient of the Stephen Strickland Showers Memorial Scholarship was Eva Buurma, who is a Hospitality Management major at the Hanze University of Applied Sciences in the Netherlands. Eva sees hospitality management and facility management as very intertwined since both require organization and follow through with multiple processes, and involve creating an exceptional experience that will be higher than people's expectations. When asked what sorts of problems she thinks most organizations are grappling with, she observed an "old management style" that does not contribute to employee creativity or productivity. After graduation she plans to pursue a master's degree in Facility Management. She envisions herself someday in a role that supports the processes that keep the organization functioning. At home, she has an older brother and sister as well as a 13-year old Jack Russell Terrier. Eva is an excellent student who is currently working part-time as a waitress at a restaurant. We hope that the scholarship and the opportunity to attend World Workplace will help supplement her studies, and wish her success in her academic career!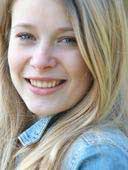 2014 Scholarship Recipient
The Academic Facilities Council is very proud to introduce Jonathan "Brick" Johnson as the 2014 recipient of the AFC's Stephen Strickland Showers Memorial Scholarship.
Jonathan has served on active duty as an engineering specialist and lead instructor in the United States Air Force in Iraq and Afghanistan. Currently, he is working overseas in Kuwait as a facility manager for SRI International, a nonprofit, independent research and innovation center serving government and industry through basic and applied research, laboratory and advisory services, technology development and licenses, deployable systems, products, and venture opportunities. Jonathan has been accepted to University College London where he will pursue a master's degree in facility and environmental management.
Jonathan's passions are environmental stewardship and sustainability. To that end, he plans to obtain his SFP and LEED accreditation. His career goals include "becoming part of a community that is leading in sustainable building models and teaching others, whether for the U.S. government, internationally, as part of a university or even as part of IFMA."
2012 Scholarship Recipient
The second recipient of the Stephen Strickland Showers Memorial Scholarship is Francesca Bonapart, who is a graduate student at the Illinois Institute of Technology. She is a New Jersey native and received a Bachelor of Science degree in Architectural Engineering Technology from the University of Cincinnati in 2011.
While enrolled as an undergraduate Francesca had several internships with design firms and facility management organizations that specialized in renovation and space planning for K-12 educational facilities. She is currently pursuing a Master of Public Works degree with an emphasis on infrastructure management at Illinois Institute of Technology. Francesca also has an internship in the Facilities Management Department at the university's main campus. As the only intern, she is able to assist staff members with diverse projects ranging from design to maintenance. She has become an essential team member by assisting the development of strategies and implement best practices to better improve the campus facilities at the Illinois Institute of Technology.
Upon the completion of this degree program in May 2013, Francesca intends to work for an educational institution where she can analyze the importance of life cycle cost versus initial cost, work in accordance with professional ethical standards, and use integration in all phases of facilities projects to produce exceptional work. Her ultimate career goal is to become a director of facilities management for a public school system or university in an urban environment. She also plans to obtain the Facility Management Professional (FMP), Sustainability Facility Professional (SFP) and Certified Facility Manager (CFM) designations to expand her knowledge throughout her career. Francesca's lifetime goal is to create an educational outreach program for minorities and women that specializes in facilities management.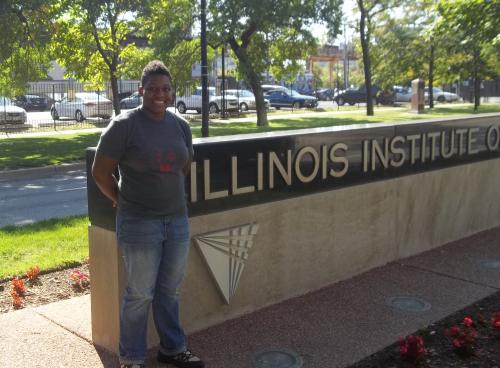 2011 Scholarship Recipient
The Academic Facilities Council is pleased to announce the first recipient of the Steven Strickland Showers Memorial Scholarship. The award was formally presented to Clarissa Judkins at the IFMA Foundation Education Reception and Scholarship Presentation Thursday, Oct. 27, 2011.
Clarissa Judkins is a senior from Provo, Utah studying Facility and Property Management at Brigham Young University. She found Facilities Management through an interest in computer drafting and business management and has since enjoyed the challenges and variety that working with facilities presents.
In addition to her classes, Clarissa has had the opportunity to intern at the National Air and Space Museum working with government contracts and the University of Colorado Boulder creating work processes for equipment information. She currently works as Assistant Facility Manager of the Student Center on her campus at BYU.
Clarissa is looking forward to graduating in April 2012 and entering the Facilities field as a young professional anticipating a position in either higher education or healthcare. She has enjoyed participating in IFMA events like World of Workplace in years past and looks forward to continuing and expanding her involvement and membership with IFMA and other FM organizations.
Clarissa would like to especially thank everyone involved in the AFC for so generously supporting her educational and professional goals and feels grateful to be associated with such a fantastic organization.